In this section we take a very brief look at some of the most well-known of the international search engines. These are listed below:
Google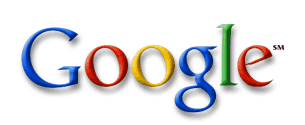 With one of the simplest home pages of all the major search engines, Google also has some one billion web pages indexed/linked on its database, making it the biggest search engine by far. There is also a directory/category section available, but you will need to link to this page separately.
Google ranks web sites primarily on the basis of popularity – that is, based on how many other web pages link to the page in question (it relevancy is said to be good) and is the only large search engine that doesn't directly charge companies for guaranteed palcement on its results page – it is therefore one of the more objective of the search engines (and also one of the more popular ones).
Google also enables you to search for 'Similar pages' which attempts to find sites with similar themes to the one you have selected. Google also offers a search funnelling feature, using the 'Search within results' link found at the bottom of the results page.
Yahoo!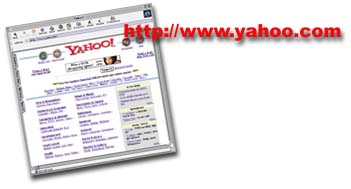 Yahoo remains one of the more popular search services on the Web. You can still use Boolean search operators with Yahoo, including the '+/-' (must include/must not include) and exact phrase match options (e.g. "keyword"), as with the other search engines. It has a small database of web pages (about two million pages), but its directory structure is easy to use and the results are often very appropriate and you are not faced with thousands or millions of results.
Being indexed by humans, is another reason why their results are so relevant, argue Yahoo. It is a fact, that the success of the Yahoo directory has encouraged most of the other search engines also to create 'Yahoo-like' directories of their own.
Excite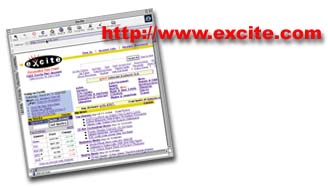 Excite is another of the better-known search engines. It has a medium-sized database of some 380 million pages and produces good results. Excite has a precision, keyword-based search engine at its heart, with a "less-is-more" approach to searches. In so doing, it tries to provide fewer, but more accurate results.
Excite also has a number of regional search services at the bottom of its Home Page and if you are looking for information about a particular country, rather use the relevant local Excite search service, instead of the main (American) Excite service.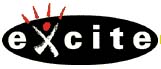 Both the WebCrawler and Magellan (no longer available) search engines, popular in the mid-90s, were bought out by Excite. Today Excite still runs a no-frills Webcrawler search service.
Lycos
Lycos is another of the more popular search engines and offers an extensive list of regional search services, particularly in Asia and Central and South America. Although it started out as a true search engine, today Lycos relies heavily on its directory services. Unfortunately, Lycos does not provide you with the number of results you obtain when you have done a search. Nevertheless, Lycos offers the most comprehensive set of Boolean search options and also has a nice feature called 'Lycos 50' which is a listing of Lycos's most popular web sites according to user searches. In addition, as with Google, Lycos offers a search funnelling facility where you can search within the list of results for a new keyword.